Team Picture Archive...Enjoy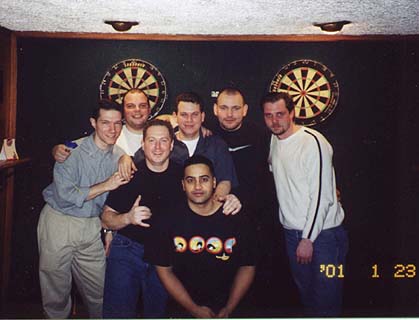 US
Us then...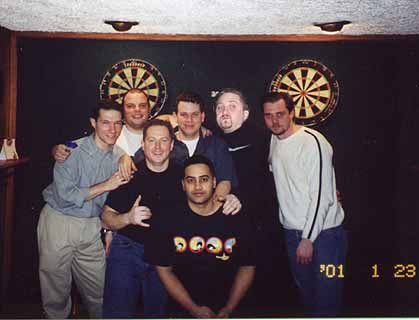 Us now...
I'll get you for putting that dumb picture on your site punk! Oh yeah, bring it on Pete!
By the time Russ broke it up, Pete's moustache had turned white with fear. Get you next time short boy!
Pissed off he broke it up, they all jumped Russ and put two lumps on his head.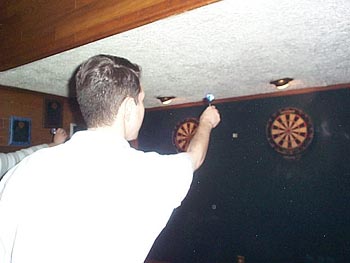 No matter how hard he tried, he couldn't stop staring at his deformed thumb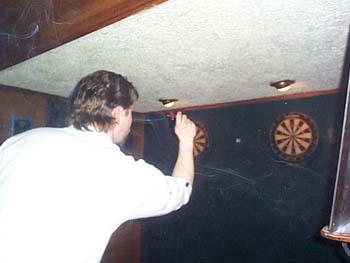 The cobwebs made it tough to see the cork
Ben
Though he begged, John still had to wait his turn to lick Ben's nipples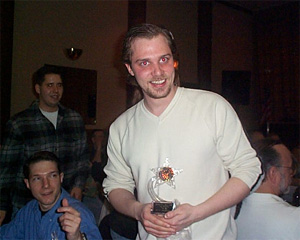 Pete
My eyes always look this way when I'm in the zone!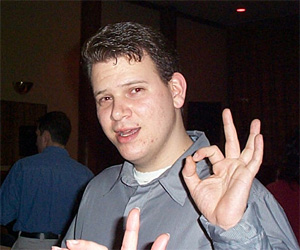 Dan
So how many corks did ya hit Dan?
John
C'mon, you know you want me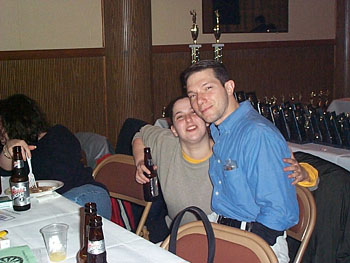 Rich
The two horns growing out of his head weren't enough to stop her from loving him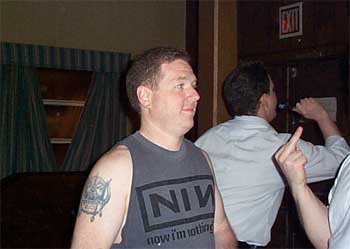 Russ
Uh, sorry Mister...when I said step outside I meant the little girl behind you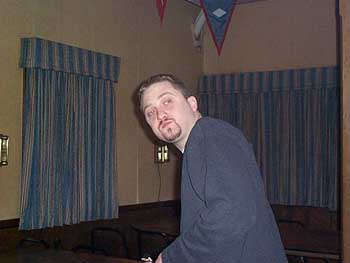 Sean
Ay O! Gimme a sec...They got food here!